Board of Directors
Our Support Staff
Here are the Therapy Dogs that support our Love On 4 Paws Board of Directors.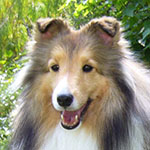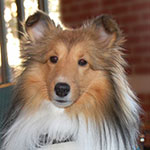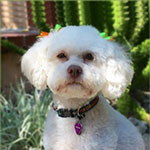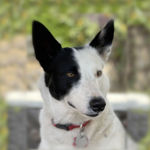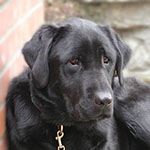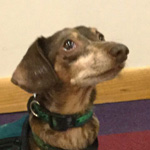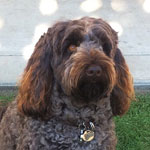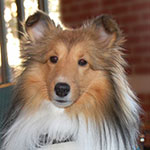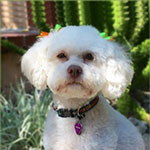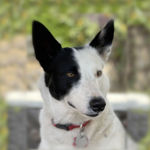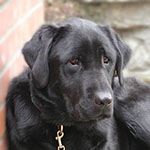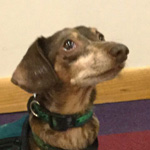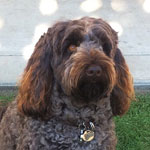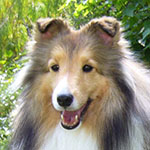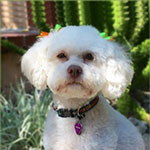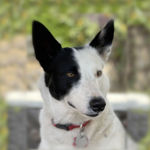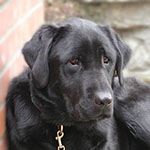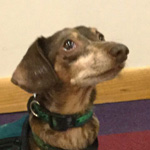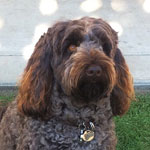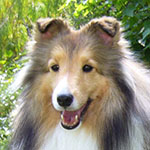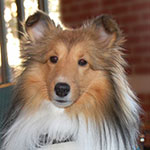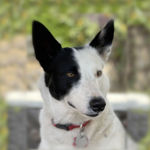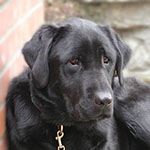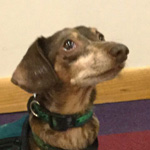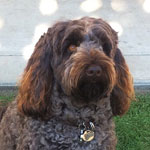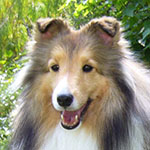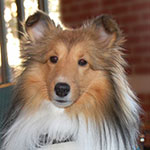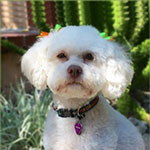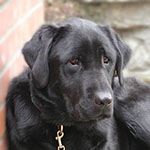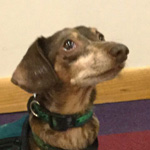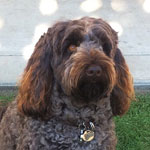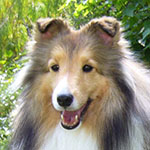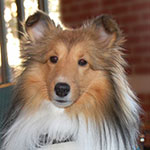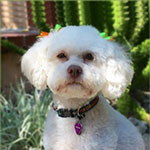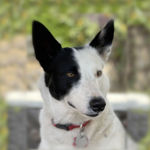 Our Board of Directors
Ms. Suni Cookson, President, has served on the LO4P board of directors since 2003, and was elected as the board's chairperson in 2004. Suni began as a team volunteer in 2001, and has served as a coach, Team Leader and evaluator since 2002. She has over a dozen years of experience as a certified Pet Partners Evaluator, and has extensive training and competition experience in animal behavior. She conducts group and private lessons in obedience, agility, clicker training and tricks. In 1970 she earned a Bachelor of Science degree in Physical Education from Pepperdine University, and taught Physical Education with L.A. Unified School District, where she coached several sports. From 1975 to 2000, Suni served in law enforcement. She was a uniformed officer in several of LA's toughest precincts, and retired in 2000 as a Sergeant. Suni enjoys traveling with her husband Vance, particularly on cruises!
Ms. Jane I. Prentiss has served as board member since 2005. She is currently Vice-President for LO4P, and has served as a volunteer handler, coach and Team Leader. After study at USC, Jane worked as a claims adjuster in the insurance industry for nearly 10 years. In the years since then, she has been an active volunteer at Good Shepherd Catholic School in Beverly Hills, and served as a docent at the Los Angeles County Museum of Natural History. Jane was recognized with several awards for her volunteer service. She recently lost her dog Roscoe, who served alongside her for ten years as his half of an LO4P team. She is now training a new English Setter puppy to follow in his footsteps.
Mr. Andrew (Andy) Prentiss has served as treasurer for LO4P since 2004, and was elected to the board in 2007. A California-licensed CPA, Andy has more than 40 years of experience as a professional accountant and tax preparer. Much of his work has been in the corporate sector, as an auditor, senior manager and consultant. Andy served in the US Navy during the Vietnam era, and has traveled to many countries in Asia and the Middle East. He holds a Bachelor of Science in Accounting from California State University (Northridge). He enjoys traveling with his wife Jane, especially to visit their children and grandchildren.
Ms. Tink Ten Eyck was elected to the LO4P board of directors in 2010, after serving as a volunteer since 2007. She has served in a variety of production positions in her film industry career of more than 35 years, including Line Producer, Production Manager, and Production Accountant. Some of the films she has worked on include Twelve Years a Slave, Donnie Brasco and Jumanji. Tink studied Animal Science and Food Industries at Cal Poly San Luis Obispo. She has been active in LO4P volunteer services as a handler of four different dogs. Tink is devoted to animal care. She served as the Treasurer of the Valley Hills Obedience Club, and is a judge in Rally under AKC auspices. Her hobbies include dog training, specializing in herding, agility, rally and obedience.
Mr. Enrique Legaspi was elected to the board in 2018. He has had a long and distinguished career in the real estate industry as a senior executive officer of real estate investment trusts (REITs). He has been involved in all aspects of ownership of shopping centers including strategy, operations, underwriting, development, re-development, and growth. His management responsibilities covered institutional shopping center REIT's in California and 5 other Western states. He also handled sales and marketing to Fortune 500 accounts and AT&T for 10 years. He studied at Immaculate Heart College in Los Angeles and the Cambridge Training Institute at MIT. He also studied Information Systems at the Environmental Systems Research Institute (ESRI). Enrique spends significant time assisting his wife, Mercedes, with her LO4P duties. In addition, Enrique is mentoring at-risk youth in Los Angeles' urban core and has served as a board member at the Rio Hondo Red Cross Chapter. Enrique and Mercedes have four daughters, one son, and four grandchildren!
Ms. Linda Guevara was elected to the Board of Directors with LO4P in 2019, and has been an active volunteer serving as a team lead and coach since 2017. She is currently the secretary for LO4P. Linda also serves on a sub-committee with the City of Los Angeles/Coastal Community, which champions dog-friendly opportunities in local parks. In addition, she is a proud member of the B.P.O. Elks that supports activities for veterans and the community. A member of the Project Management Institute (PMI) and graduate of Los Angeles Harbor College, Linda is a Program/Project Manager and has been responsible for complex nationwide, state, and local projects, and business solutions involving multiple industries. Born, raised, and still living in San Pedro, Linda enjoys visiting various facilities with her dog, Charlie, and has the most fun with her two grandsons, and her close-knit family.
Mr. Michael Tockstein was elected to the board in 2020. He became a team volunteer with Hazel in 2016, after seeing the positive impact the dogs had on Alzheimer's patients. Michael served 4 years in the US Air Force during the Vietnam War Era. While stationed on Guam, he met Teresa and married her after his discharge. He attended trade school in the state of Missouri, to study dental laboratory procedures. After working in the dental laboratory industry for 11 years, he wanted a career change. Michael had a passion for the outdoors and acquired a position with a local city as a tree trimmer. He retired after 28 years. Retirement brought on new adventures. His research on dog breeds, led him to Hazel, an Australian Labradoodle. She is a natural therapy dog and a great partner. Both enjoy their many visits and assisting with orientations. His four granddaughters love Hazel and they keep grandpa very busy. Having been raised in Missouri, he enjoys being outdoors, bike riding, antiquing, and working in his yard.