About Love On 4 Paws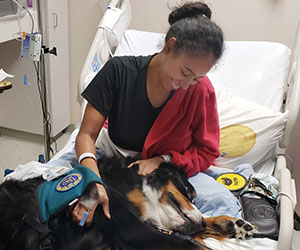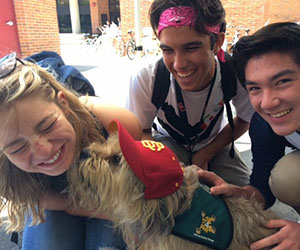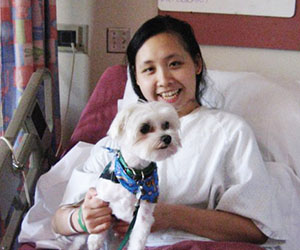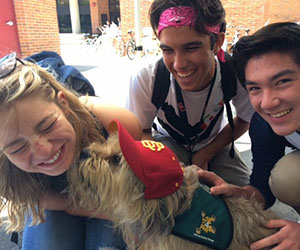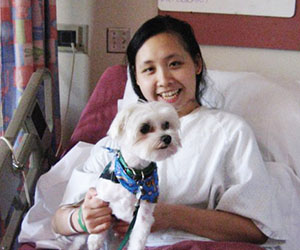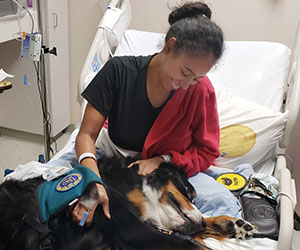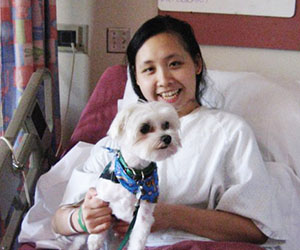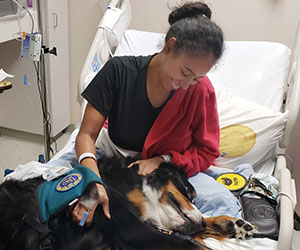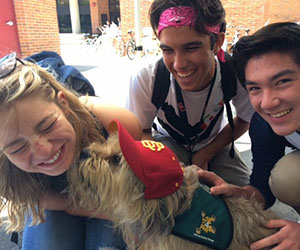 General Information
Love On 4 Paws is a non-profit, volunteer based organization committed to making a positive difference for those in need through animal assisted therapy. Our volunteers accomplish this by sharing the joy, comfort and healing power of their pet's unconditional love.
Our emphasis is visiting with adults and special needs children in hospitals and health care facilities, although we also visit schools and participate in community events.
Love On 4 Paws was established in 1997, and provides services to many facilities throughout the greater Los Angeles area. Love On 4 Paws has around 80 volunteer teams, and visits with around 50,000 people each year.
Love On 4 Paws is a section 501(c)(3) nonprofit charitable organization, FEIN: 95-4638836, California Charity Registration Number 107352.
Love On 4 Paws Video
Here we are with Meagan Medick on K9 Corner.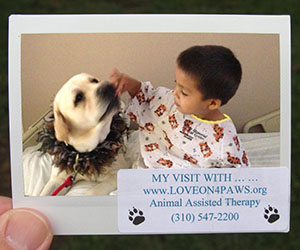 Pictures
We provide a unique memento of the visit -- an instant picture of you with the dog, no charge. We find these pictures provide comfort long after the visit ends, and can even become treasured mementos.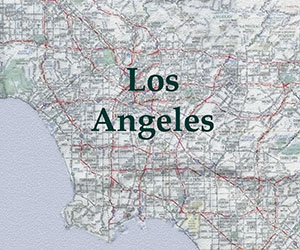 Variety
We offer our volunteers a wide choice of places to visit, all over the greater Los Angeles area.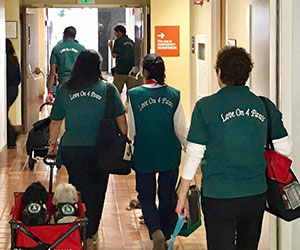 Professionalism
Our volunteers all wear distinctive uniforms and arrive on-time; we strive for professional behavior at all times.
In addition, our online system tracks all visits and monitors all health clearances.