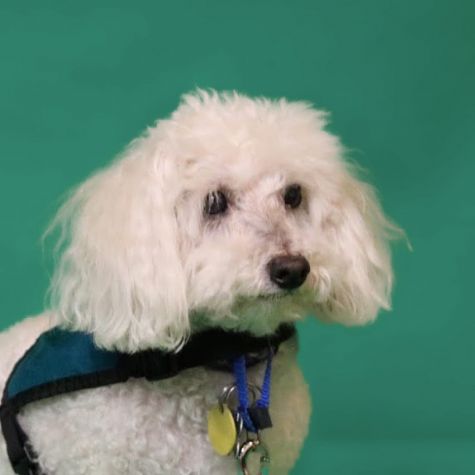 Theo

I am a Bichon Frise and my job is to sit on your lap. When my mom adopted me we went to class, but I didn't do well, so my mom said that I should be a companion to my sister who is a therapy dog. My sister is older than me and one day my mom said that it's time for me to be the therapy dog. I was scared because I am shy, but we took lessons and went to the mall to visit with anyone who was willing to pet me. Now I am a therapy dog, and my advice is that it's never too late to train your dog.
Love On 4 Paws, Animal Assisted Therapy, Los Angeles County, California, (310) 547-2200


Serving Culver City, Downey, Gardena, Granada Hills, Los Angeles, Lomita, North Hollywood, Pasadena, San Pedro, Torrance, and West Hills.