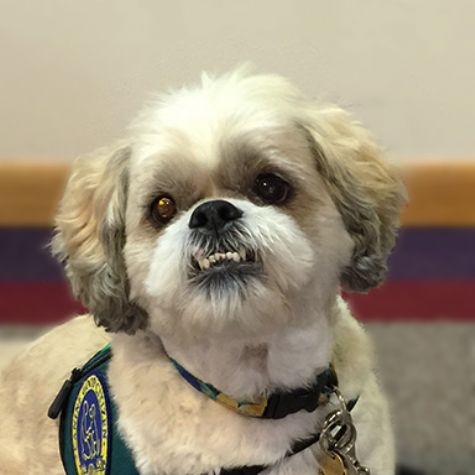 Bentley

Bentley is a Shih Tzu/Cocker Spaniel mix raised right here in Los Angeles, California. He is very much a "people person" who enjoys making new human friends, and he does his best to bring a smile to every face with a friendly wag of his tail and a blink of his long eyelashes. Bentley always insists on having his ball nearby, goes crazy for Greenies treats, and has even been known to wear a plaid bowtie on his day off. His favorite place is anywhere in the sun.
Love On 4 Paws, Animal Assisted Therapy, Los Angeles County, California, (310) 547-2200


Serving Culver City, Downey, Gardena, Granada Hills, Los Angeles, Lomita, North Hollywood, Pasadena, San Pedro, Torrance, and West Hills.