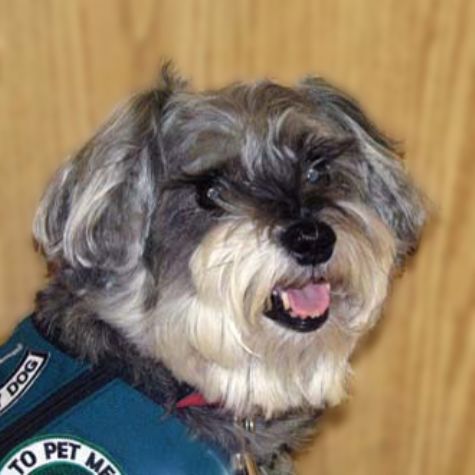 Hanz

My name is Hanz; I was born on a farm in upstate NY and given to my mom for her birthday. She said I was pawsitively the best present ever and wanted to share my wags, wiggles, love, licks, and comical canine talents to make other people as happy as I've made her. I'm afraid of dogs I don't know, but I'm doing my doggone best to conquer this pet peeve with my fellow doggy do gooders. I can't imagine life without being the first Miniature Schnauzer serving as a LOP4 therapy dog.
Love On 4 Paws, Animal Assisted Therapy, Los Angeles County, California, (310) 547-2200


Serving Culver City, Downey, Gardena, Granada Hills, Los Angeles, Lomita, North Hollywood, Pasadena, San Pedro, Torrance, and West Hills.
© 2004-2017 Love On 4 Paws, Inc. All Rights Reserved.
Website maintained by ReaLife WebDesigns.