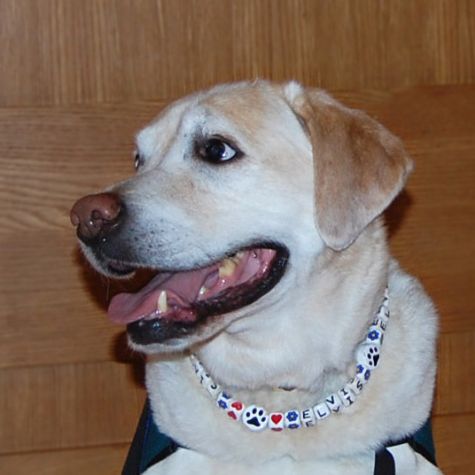 Elvis

My mom named me Elvis because she said I was a "hunk of burning love." I always wanted to be a therapy dog, but not being a real "hound dog" made me wonder if I could ever fit the bill. My singing is not the best, but I can wiggle my hips pretty good. I was fortunate to shake, rattle and roll through 17 states, but now I have important work to do as a volunteer with Love On 4 Paws. I can't wait to meet you. Just remember, when Elvis is in the building, everyone has a good time.
Love On 4 Paws, Animal Assisted Therapy, Los Angeles County, California, (310) 547-2200


Serving Culver City, Downey, Gardena, Granada Hills, Los Angeles, Lomita, North Hollywood, Pasadena, San Pedro, Torrance, and West Hills.
© 2004-2017 Love On 4 Paws, Inc. All Rights Reserved.
Website maintained by ReaLife WebDesigns.